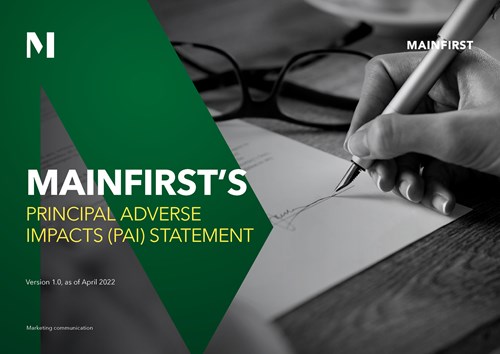 - Marketing Communication - 
As a future-oriented, active asset manager, we understand our corporate responsibility in terms of environmental, social, and employee issues, and sustainable corporate governance.
Sustainability is key focus for us. Not only the range of ESG factors but also the consideration of adverse impacts on sustainability factors are firmly anchored in the respective investment processes of our Fund Managers. They are also intended to deliver sustainable added-value for the environment, society, and our investors.
We always aim to inform our investors and interested parties about these aspects in a transparent manner, and we do this through our previously published reports (the sustainability report and the report on the exercise of voting rights) and this PAI statement.